Building Information Modeling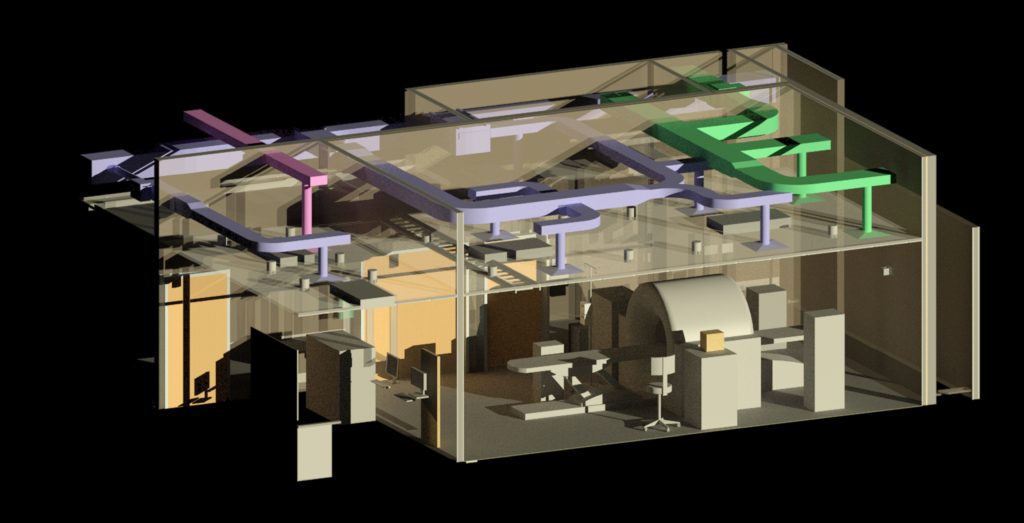 JFK&M understands the significance of completing a project efficiently. We employ the use of Building Information Modeling (BIM) to manage the coordination of MEP/Architectural design and construction. The firm is currently utilizing Revit, BIM360, and BIM Collaborate Pro. Established applications for building information modeling include three-dimensional visualization, design coordination, clash detection and construction coordination.
BIM allows for a highly collaborative process among architects, engineers, building owners, construction managers, and real estate developers in to reviewing physical aspects of building systems and design including space usage, equipment placement, depicting MEP/FP systems' existing conditions, noise pollution, and environmental impacts. Our engineers have worked with a project's architects on establishing and implementing a BIM execution plan for BIM designated projects. A BIM Project Execution Plan provides a framework for parties to deploy best practices on a project and delineates roles and responsibilities of each party, the detail and scope of information to be shared, relevant business processes and supporting software.
JFK&M has employed the use of BIM for a number of different types of renovation and new construction projects. Those projects include the following.
| | | |
| --- | --- | --- |
| New Construction | Size | Construction Cost |
| MSKCC Laboratory Medicine Building, 64th Street, New York, NY (LEED) | 91,000 SF | $87M |
| MSKCC Regional Cancer Center, New Building and Renovation, Commack, NY (LEED Gold) | 89,000 SF | $28M |
| MSKCC The Josie Robertson Surgery Center, 1133 York Avenue, New York, NY (LEED Silver) | 176,000 SF | $178M |
| SUNY Stony Brook, MART & Bed Tower, Stony Brook, NY (LEED) | 440,000 SF | $425M |
| SUNY DASNY Fashion Institute of Technology, New Academic Building, New York, NY | 285,000 SF | $180M |
| World Trade Center, Performing Arts Center, Feasibility Study  of Below Grade Infrastructure, New York, NY | 70,000 SF | N/A |
| | | |
| Renovation | | |
| CUNY Baruch College, Field Building, MEP Infrastructure Upgrade, Phase 1A ,New York, NY (LEED Silver) | 285,000 SF | $109M |
| CUNY College of Staten Island, Advanced Imaging Laboratory, Staten Island, NY | 2,626 SF | $1.7M |
| MSKCC 16 East 60th Street, Clinical Space Renovation, New York, NY | 660,000 SF | $12M |
| | | |