ACEC 2021 Engineering Excellence Awards: JFK&M Awarded Two Platinum Honors
JFK&M Receives Two Platinum Awards from ACEC Engineering Excellence Awards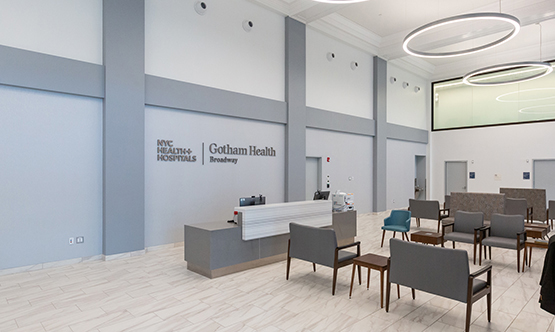 JFK&M Consulting Group was recognized by the American Council of Engineering Companies (ACEC) of New York and received accolades for several projects: NYC H+H and Gotham Health Covid-19 Centers of Excellence, Brooklyn, Queens, and The Bronx, NY; and for the COVID-19 Rapid Response Testing Labs at Riverside and Morrisania Health Centers, located in The Bronx.
These design-build projects were facilitated by the New York City Department of Design and Construction while colleagues conducted work remotely in observation of stay-at-home orders. With an aggressive schedule from design through construction completion, each project was delivered on budget with minimal impact to facility operations during times of peak patient surge, testing, and hospitalizations.
JFK&M received two platinum awards for these projects in the building/technology systems category. The team gathered at the awards ceremony in October, which also celebrated ACEC's 100th anniversary.
For a complete list of all award winners, read more.